Upholstery Cleaning North Shore
Most homeowners spend a lot of money on furniture, which is why it is important to take care of them in the best possible way – especially when it comes to upholstery! Compared to other types of furniture, upholstered furniture will require more than just a mere wipe down if you want to ensure that it is as clean as can be. This is why it is important to undergo regular upholstery and couch cleaning North shore.  Most upholstered pieces are the ones that household members spend a good amount of time on (sofas, carpeted flooring, etc.), it is all the more important to keep it clean with sofa cleaning Northern Beaches so as to ensure that the people in your home are healthy and safe.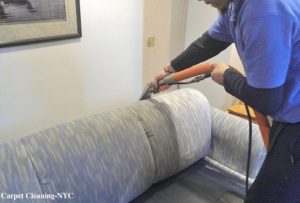 Upholstery Cleaning You Can Trust
With carpet and sofa cleaning North Shore being part of our specialty services, you will be assured that every single upholstered piece in your home will be treated with care and utmost professionalism by our very competent cleaning staff. Our personnel have undergone specialty training to familiarize themselves with different cleaning and sanitizing methods that will best fit a wide variety of upholstered pieces, including carpeting.
Benefits of Regular Carpet and Upholstery Cleaning North Shore
Make no mistake, carpet and upholstery cleaning North Shore is not a one-time event in every homeowner's life – it's actually a recurring part of your routine if you want to ensure that the following benefits of doing so are always in place:
More hygienic surroundings. Upholstered pieces attract a lot of dust mites that love to burrow within the fibres, along with a host of other allergens that can make your family sick. Regular upholstery and couch cleaning North Shore can eliminate or drastically reduce this problem. Once your upholstered furniture are dry and ready to use, go ahead and let it rub onto your cheek or bury your head in the cushions, because rest assured they are as clean as can be from the inside out!
Quick cleaning solutions without the hassle. Throughout the years, we have developed and perfected a cleaning method that will allow you to use your freshly cleaned upholstered furniture in a matter of hours after deep cleaning it. This translates into less hassles to your family routine, as you will be able to lounge about and enjoy fresh and clean furniture in no time!
Non-toxic and hazard-free solutions. Other cleaning companies perform deep cleaning services that really get the grime out but leave chemical substances in their place. Our belief is that there will always be a better solution in the form of environmentally-friendly cleaning agents that are safe for people and pets who are exposed to it.
Furniture that looks – and feels – like it's new. You may be surprised to find out that you really don't need to buy new furniture because all you need to do is to deep clean them and they will look better than ever! One of the things that we pride ourselves in our business of upholstery cleaning North Shore on is the kind of result that we give – bright and clean furniture that looks like they've been recently purchased (depending on the condition that we encounter it in, of course), giving homeowners a newfound appreciation for the items that they spent their hard-earned money on.
The Best Upholstery Cleaners North Shore Has To Offer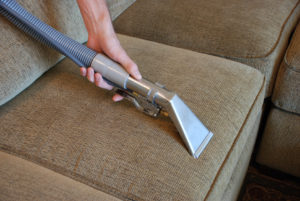 Our upholstery cleaning North Shore services are as simple as can be. All you need to do is to give us a call to set an appointment, and we'll have a team of professional upholstery cleaners over on the day you need them to come. Some of our services include:
Upholstery vacuuming (using a HEPA filter)
Pre-treatment procedures for furniture pieces that require special treatment
Spot and stain cleaning and removal
Deep cleaning services that leave upholstered fabric cleaner as well as softer to the touch
Deodorizing and neutralizing agents to get rid of undesirable smells and to give your fabric a clean fresh scent
Specialty drying process with the use of an air mover, which reduces drying time drastically.
Fabric protection to keep your upholstery resistant to stains that may happen in the future.
So Ultra Brite Carpet & Tile Cleaning North Shore Cleaning Now on 8015 5143 to get the best upholstery cleaning Northern Beaches services.