If your home's carpets are in need of cleaning, there's no reason to worry – our North Shore carpet cleaning business is just one call away to save you from the time and effort of such a laborious task!
The Best Carpet Cleaners North Shore
One of the most important things that any homeowner should do is to keep the house clean – and in homes that have extensive carpeting, such a task can be quite challenging. This is compounded by the fact that dirty carpets harbour a good number of germs and allergens that can compromise your family's health and safety. In addition, no matter how much you clean and polish your furniture your home will not look its best if your carpets have seen better days.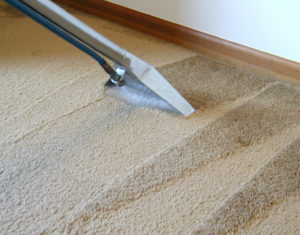 Luckily, our North Shore carpet cleaning services are designed to clean your carpeted floors to make your home look better while prioritising your family's health at the same time!
What You Can Expect
Not all carpet cleaners Sydney will offer the same range and quality of services and results. On our end, all our clients get to enjoy the following benefits:
On-time service. We are carpet cleaners Lane Cove area who understand that your time is precious, so honouring our commitment to you is of utmost importance. You can expect our carpet cleaning Riverview staff to arrive at your residence at the appointed time.
Top-notch professional carpet cleaning service. Our expert cleaners undergo carpet cleaning Hunters Hill training before being deployed to ensure that they deliver 100% satisfaction with every job. They are well-versed in the care and maintenance of a variety of carpeting and are trained to identify method and techniques that best fit your kind of carpeted flooring.
Top of the line cleaning equipment. To ensure that the carpet steam cleaning jobs are thoroughly and completely fulfilled, we have invested in the best industrial equipment for North Shore carpet steam cleaning. This includes heavy duty machinery that eliminates dirt and delivers 100% cleaning power, all the while ensuring that your carpet's quality is not compromised.
Safe and effective deep-cleaning solutions. Our equipment for carpet steam cleaning Lane Cove area is complemented by safe cleaning solutions that get to the dirt and bacteria embedded deep in the recesses of your carpeted flooring. Our specially-chosen cleaning agents are also nontoxic to both pets and humans, so there are no health hazards to worry about!
Pre- and post-carpet cleaner North Shore care. We make sure to attend to our clients' needs before we provide the service as well as after. We're used to taking calls making requests for specific services, as well as advice on what to do when wine gets spilled on a newly-cleaned carpet, among other things. Our dedication to customer satisfaction goes beyond our carpet cleaners North Shore role because we want you to enjoy having a healthier home by having cleaner carpets for a much longer time!
Value for money results. Many people believe that they can do without steam cleaning carpets Gladesville area because the cost of doing so can be prohibitive. We are happy to provide solutions that are cost-effective, and offer custom pricing depending on what you need to have done. We strive to work with all kinds of budgets when it comes to carpet cleaning services North Shore because we believe everyone deserves to come home to a clean home.
Courteous service at all times. Our staff is well-mannered and friendly while maintaining a professional demeanour at all times.
The Simplest And Most Effective Process Carpet Cleaning North Shore Has To Offer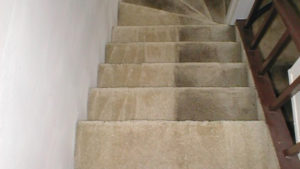 Our carpet cleaning services North Shore has a very simple yet effective approach to each and every customer:
Call to schedule an appointment – or do it online and expect to receive a response from our team in no time.
Confirm your professional carpet cleaning service and wait for the team to arrive at the appointed day and time.
Our team of North Shore carpet cleaners conduct a complete assessment of your carpets to identify the best cleaning technique (including and specialty treatment procedures for any areas of concern) as well as note areas that are especially dirty due to being high-traffic spots. The assessment results are relayed back to the homeowner.
Our team proceeds with steam cleaning carpets area, wasting no time. The time it takes to complete the job will depend on how many areas require cleaning, but overall you can expect it to be done within the day!
Upon completion of steam cleaning carpets, homeowners are given a rundown of all the areas that underwent treatment. While we strive to rid the entire area of any spots or stains, there might be certain areas that can be permanently discoloured or aged depending on the quality of your carpets or liquid that was spilled (as well how long ago it happened).
As professional North Shore carpet cleaners, we believe that steam cleaning carpets should be the most uncomplicated part of your cleaning routine. We encourage regular carpet cleaning services that best fits your family's routine so you are assured of clean and fresh carpets every time.
Many of our repeat customers set appointment for regular carpet cleaning on a quarterly basis (among others) – which frees them up from scheduling it each and every time since our system has already taken note of their preferred cleaning schedule. This is also a good option for those who want to avail of the carpet steam cleaning services on a regular basis!
Don't hesitate to ask our carpet cleaning technicians on the best schedule for your type of carpets, as well as any other carpet care and maintenance tips that you can perform by yourself in between your carpet cleaning appointments. Our cleaners are ready and able to provide you with tips that can extend the condition of your freshly-cleaned carpeted floors so you can enjoy its pristine looks for a much longer time.
North Shore Carpet Cleaning Specialists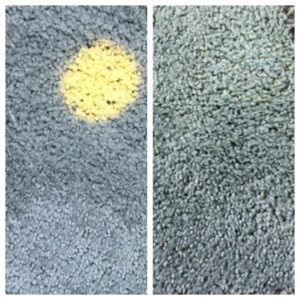 Having a busy schedule does not always mean foregoing a thorough cleaning of your home. You may forget to polish your wooden furniture or fail to give your windows a good scrubbing from time to time, but the very least you can do is to call us and schedule a carpet cleaning session that will make a huge difference in how your home looks and smells. Freshly cleaned carpets are a joy to come home to, and the corresponding health benefits (less household allergens and fewer or zero instances of asthma and allergies) certainly make each and every appointment worth it. This is especially true for homes that have furry pets, babies and young children, and household members that are very sensitive to a host of allergens that may be lurking in the carpets.
Get in touch with us today so we can get started on making your home a more welcoming place to live in with cleaner and fresher carpets by the leading carpet cleaners North Shore has to offer!