Commercial Carpet Cleaners North Shore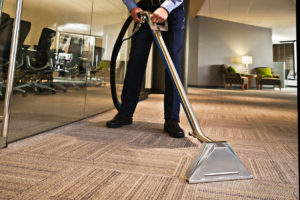 Commercial carpet cleaning North Shore is one service that you should definitely consider using if you're the type of business owner who wants the office or business space to look as clean as can be. Why not, when clean surroundings exude nothing but professionalism? One key to achieving that pristine and professional look is by ensuring that your office carpet looks ultra clean and plush – one thing that our office carpet cleaning North Shore service can help you with. Dingy carpets evoke a feeling of a worn-down environment, so bright and freshly-cleaned carpeted floors can certainly do a lot to give your workers and your clients the feeling of being in a space that means nothing but serious business.
What You Can Expect from Our Commercial Carpet Cleaners North Shore
Within-the-Day Drying. Nothing slows down productivity like delays in the work space, which is why we have developed a unique, fast-drying technique that will thoroughly clean your commercial space carpeting and have it completely dry in no time at all. How fast, you ask? You can expect your carpets to be dry and fresh in just a couple of hours after our service.
Effective Cleaning Solutions. Other carpet cleaners use the strongest concentration of generic cleaning solutions to supposedly get the grime out. Our approach is geared towards using the best and most effective (and non-toxic) solutions that are most appropriate for your particular type of carpeting. These specially-chosen solutions work hand in hand with industry-grade cleaning equipment to ensure that dirt and grime are removed from every square centimetre of carpeted space, all the way to the deepest recesses of the carpet fibres.
Healthy and Hygienic Results. Our commercial carpet cleaning North Shore workers are not just there to keep your carpeted flooring looking its best; they are also there on a mission to make your work environment as hygienic as possible by addressing health concerns that related to carpet problems. A one-time thorough cleaning will drastically improve health conditions in your office place, eliminating allergens and germs that can compromise your employee's health and immune system. Just imagine what regular commercial carpet cleaning will do!
Simply put, our commercial carpet cleaners North Shore service is designed to help you run your business better. Cleaner carpets will mean a better-looking work environment, healthier employees who will give 100% in their job, and a well-maintained reputation as a brand that doesn't settle for less – in both big business decisions and small ones, including how the work space looks.
Standard Commercial Carpet Cleaning North Shore Process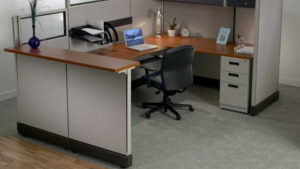 Wondering how the entire commercial carpet cleaning Chatswood process will go? Have a look at our basic procedure, which can be adjusted depending on requests and concerns that are specific to your office space:
Inspection and walk-through. Before the procedure, our staff will conduct an assessment of the entire work site to have an idea of how long the job can take and which particular strategies to employ in order to clean it in the best possible way.
General vacuuming. The cleaning process starts off with a thorough vacuum job with the help of industry-grade machines – high powered and state of the art, so as to suck in the smallest particles of loose dirt deep within the recesses of your carpeted flooring.
Solution spray down. A special, non-toxic solution is thoroughly applied throughout the carpeted area, which is composed of environmentally-friendly agents that degrease carpet fibres and loosen any particles that are stuck to it.
Steam cleaning procedure. Once the cleaning agent is completely absorbed deep into the carpet fibres, the next step is to give the entire carpeted area a thorough steam cleaning that goes deep into your carpet to target all the dirt trapped inside. Our steam cleaning equipment is industry grade and comes with high tech features, including an amazingly powerful suction that gets all the dirt out better than others.
Second inspection. Our staff will then have another inspection to check for any stains or discolorations that were not effectively removed by the cleaning agent and apply treatment solutions to get rid of them. We work with alcohol- or water-based removing agents, which can completely remove or radically minimize any stains.
Client inspection. After our commercial carpet cleaners North Shore, you are invited to walk through the freshly-cleaned area for a quick rundown of the job details as well as some useful carpet maintenance tips that will keep it looking fresh for a very long time.