The Best Tile Cleaners North Shore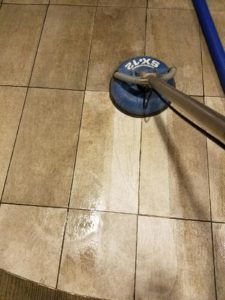 One of the most tiring cleaning tasks to do in the house is attending to your tiles and flooring, and the annoying thing about this is you can expect people to begin stepping on your newly cleaned areas so soon after you've given it a good scrubbing! This is often why many homeowners find it difficult to really find enough time to give their tiled flooring a good scrubbing – and this is where we come in. Our tile and lino cleaning North Shore service is what you need to ensure that your tiles are deep cleaned without any major effort on your part.
Tile Cleaning North Shore Made Easy
On your own, tile & grout cleaning North Shore can really sound like a daunting task especially since the areas where you are most likely going to find tiles and grouts are areas that are subjected to a lot of mess. These include bathrooms (where the floor is often wet), kitchens (where the floor is practically a catch-all for crumbs and dirt that that the whole family tracks in, and patios (where being exposed to the elements can naturally do a number on the flooring).
Our tile and lino cleaning North Shore services will ensure that all these areas are thoroughly scrubbed to restore their natural beauty and keep them looking well-maintained. We pay special attention to the areas that are usually not reached by mops and vacuums, because it is these areas that end up looking especially dirty and unsightly. Grout lines, for example, look disgusting when dirt and grime has spread and turned it black. No matter how hard you scrub it, the black moldy lines stay there! Our industry-grade cleaning equipment and nontoxic cleaning solutions make for a powerful combination that will convert those grout lines back to their original white hue.
Keeping Your Family Safe as Well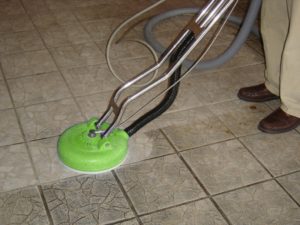 Not only will our tile & grout cleaning North Shore service make your flooring sparkling clean, it will also contribute to your family's health and safety at the same time. Think about it: every time a member of your family steps on your dirty, bacteria-laden tiled flooring they are a) introducing those health hazards into his or her own body with direct contact through their feet, or b) spreading those germs in other areas of the house as they walk out of tiled flooring.
It is never enough to simply mop your floors and call it clean, because there are certain areas of your tiles that will require more effort to clean lest they accumulate dirt, molds and allergens. We're talking corners and crevices that you cannot reach, which our team of professional cleaners will.
If you want to make an appointment for tile cleaning North Shore services, now is the right time to call us and schedule a session!