Rug Cleaning North Shore
Our rug cleaning North Shore specialty is one of our most frequently availed services – and with good reason! You can expect no less than high quality service and results that exceed your expectations.
We endeavor to serve as many clients as possible, so it's important to us that we know what to do with your rug no matter what type it is. Whether it is Oriental Rug Cleaning North Shore, Persian Rug Cleaning North Shore and everything in between, we'll give it the best possible treatment to keep it looking its best.
The Simplest and Best Rug Cleaners North Shore System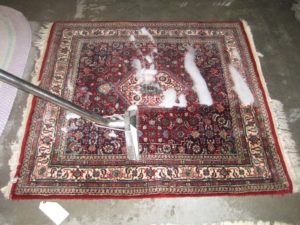 Our rug cleaners service follows a simple yet highly effective system that guarantees great. While there may be slight differences depending on rug type and its specific carpet rug cleaning North Shore methods, the general procedure usually includes:
Rug Beating. We use a mechanical system where we beat the rug to remove dust, dirt and sand particles from the rug first.
Thorough vacuuming to eliminate loose particles and debris. Before the washing process, we use a high-powered specialty vacuum that sucks out all the dirt collected on the rug – including dust, hair and other particles. This will allow the washing process to be more effective and get into the material with more ease.
Stain removal. Many rugs commonly have stains that will require a thorough rug cleaning process in order to remove. Each professional stain removal process will depend on the texture of your rug to keep the area from deteriorating. This step is essential in eliminating blemishes and obviously unsightly spots that otherwise ruin the look of a fresh and newly-cleaned rug.
Steam cleaning process. A thorough steam cleaning will then be conducted on to the rug by rug cleaners North Shore to give it that deep-seated clean. We are proud to use environmentally-safe and effective solutions that clean as well as improve your rug's overall look and condition.
Final vacuum. The final step is composed of another thorough pass with the vacuum, which will remove any residues that may develop after the stain removal and general washing process. We believe that this is key to keeping your rug looking its most pristine as it will remove any particles that might have settled into the fibres during the cleaning process itself.
Sound Advice for Proud Rug Owners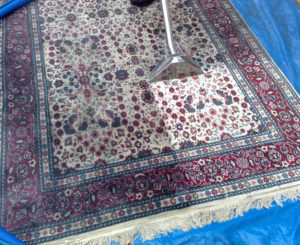 If you can't stop admiring your beautiful and newly-cleaned rugs, the last thing you want to happen is for it to begin looking tired and dingy so soon after availing of rug cleaners Northern Beaches service. These tips will help our rug cleaning job last longer, thereby keeping your rug looking cleaner and newer for a much longer time:
Perform regular rug maintenance. Whether you do it weekly or on a monthly basis, it is important to have a go at rug cleaning and maintenance yourself. This may be easier for smaller rugs, so ensure that you have enough help when maintaining larger rug areas.
For movable rugs, flip them over and vacuum on the bottom side. This method may seem unusual, but it is better at sucking the dirt out while keeping the decorated side from getting worn out too early. The bottom of rugs is quite fibrous, which is why you are also guaranteed to clean the entire thing really well even if you are working on the side that touches the floor.
Steer away from carpet shampoos. Rugs are different from carpets, which is why a carpet cleaning solution will not work its best on rugs. In fact, it may even end up damaging it. The safest thing for you to do as a homeowner is to simply vacuum your rug as thoroughly as possible on a very regular basis. Resist from attempting to clean stains on your own as you may end up making the trouble spot look worse. In the event of a serious stain, simply call us for our rug cleaning North Shore service and we'll take care of it, pronto.