Carpet Odour Treatment North Shore
Is your carpet smelling musty and pungent? If so, it is definitely time for you to book an appointment for carpet odour treatment North shore. Having a clean carpet is never enough, because even if you take great pains to vacuum it everyone will still notice the smell that emanates from it – and it's a kind of smell that can permeate through an entire house! This is especially true for homes that have pets or homes that are in humid climates.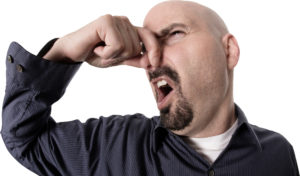 When pets unfortunately urinate on carpeting inside the house, it seeps straight into the fibers and settles into the underlay and backing. The bad thing about this is that even if you are able to dry out the pet urine, the scent never really goes away. The residue that settles in the inner fibers, backing and underlay will crystallize and create that foul odour that can spread throughout the entire room.  Many times, it will take a specialized odour treatment solution to really solve this problem and wipe it out like it has never happened.
Moreover, it's not only the issue of smell that a carpet odour treatment North Shore addresses. Many times, it's also an issue of health and cleanliness. Carpet odour may also come from molds and mildew, which can give a nasty, musty smell that is not only unpleasant but can also compromise your family's health. In addition, pet urine that has settled, dried up and crystallized in your carpet will still carry toxic agents that can harm your body. These agents can come into contact with your feet as you walk barefoot on the carpet and can even become airborne once loosened from the fibers. As such, it is important to invest in carpet odour treatment on a regular basis to ensure that your home is smelling fresh and clean and your family's health safe.
Safe and Specialized Solutions for Carpet Odour Treatment North Shore
Our specialized carpet odour treatment is designed to treat your carpets with utmost care using safe and non-toxic solutions. These penetrate deep into the fibers of your carpet to target the source of the odour, effectively neutralizing it and thus solving your problem. We take great pains to ensure that our non-toxic odour neutralizing agents go deep into the innermost fibers of your carpet because this is the only sure way that the offending scent is really taken out. Solutions that are applied to the surface only serve to mask the scent, which you may find wafting yet again after a few days.
Because carpets are often subjected to moisture and accidents with pets can always happen, it is important to have carpet odour treatment from time to time to ensure that your home is odour-free. There are options for full treatments (applying solutions to the entire carpeted area, for a general overall fresh scent) or simple, spot-specific treatment if you are only concerned about a specific affected area. If you've been cleaning your home and you still find that there is a whiff of unpleasantness in the air, that's your signal to give us a call and book a carpet odour treatment ASAP!